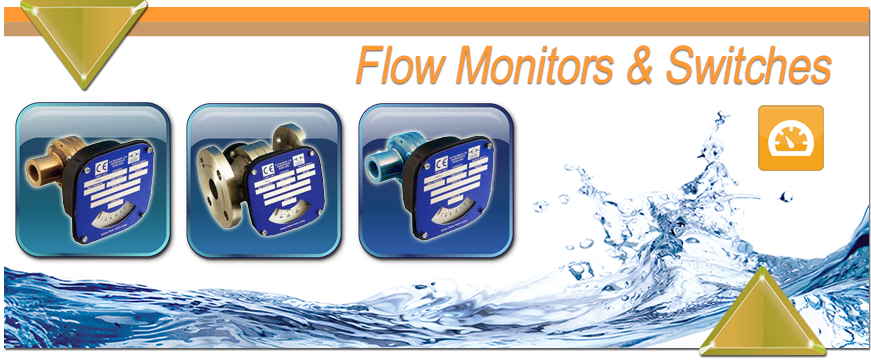 15 Good Reasons for Choosing our Flow-Monitors
The units can be mounted in any orientation, unlike rotameters
No glass to break, just a rugged plastic window
Dirty water, oils and coloured liquids no problem
The units are among few available that incorporate a 15 amp switch
Wide choice of switches available – 3, 4 and 6 wire switches, Flameproof / Explosion Proof.
More than one switch can be installed for multiple flow rate switching points.
Switching Points can easily adjusted in the field
Non contact 4-20 mA position encoder option
Standard enclosure box IP 65
Springs are not in contact with the flow.
Large choice of materials to suit most applications
Only one moving part
Flow switches are needed to monitor flow in lubrication and spray systems. Flow switches are better than pressure switches here as a blockage will be signalled by a Flow Switch, whereas pressure remains – so a pressure switch will not indicate the potential trouble.
Flow Switches are invaluable for balancing circuits and the added switch will warn operators of any change in the period following installation.
Individually built and calibrated to customers requirements, usually within 2 weeks.
These products are built to last and do exactly what they say they will,  with the minimum of fuss,……. promising years and years of trouble free operation.
See the range here>>>