In-line Variable Area Flow Meters and Flow Switches
The Hedland Basic In-Line range offers a complete line of over 15,000 variable area flow meters to measure oil, phosphate esters, water and water-based fluids, as well as air and other compressed gases. In addition to the standard in-line models, these variable area flow meters are available in high temperature models and test kits with pressure gauge as well as digital versions with a choice of outputs.
∇
Rugged, durable construction featuring aluminum, brass and
∇
stainless steel bodies
∇
Models available in sizes from 1/4" to 3"
∇
Accuracy of ±2% of full scale
∇
Temperatures to 240 °F (116 °C); 400 °F (204 °C) for high temperature models
∇
Pressures up to 6000 psi (414 bar)
∇
Operates in any position
∇
No flow straighteners or special piping required
∇
360° rotatable scales
∇
Custom scales available
Flow-Alert™ Flow Switches

The Flow-Alert flow switches provide both visual flow indication and the capability to signal alarms, open or close circuits, trigger warning lights and buzzers, and shut down pumps or other equipment. For Liquids / Air and other compressed Gases.

» Micro switch (latching) or reed switch (proximity) models available
» Choice of one or two switches per meter
» Available in meter sizes from 1/4" to 11/2"
» Accuracy of ±2% of full scale
---
Hedland VA Meters :: Air and Compressed Gases

View full information for the Hedland VA Meters :: Air and Compressed Gases category and products
---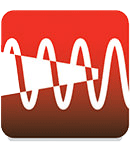 Hedland VA Meters :: Oil and Petroleum Fluids

View full information for the Hedland VA Meters :: Oil and Petroleum Fluids category and products
---
Hedland VA Meters :: Water and Other Liquids

View full information for the Hedland VA Meters :: Water and Other Liquids category and products
---