Vortex Flow Meters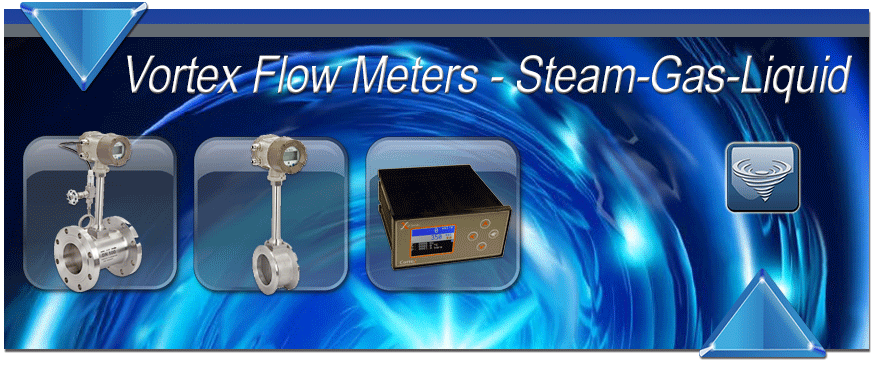 We stock a range of vortex meters suitable for saturated, super-heated steam, gas and bio-gas applications.
Our vortex meters are manufactured in stainless steel and available with wafer connections or flanged bodies in sizes from 15mm up to 300mm. We also have insertion vortex meters for pipes up to 300mm.
We can also provide models with integral temperature and pressure probes for mass flow measurement, battery powered versions and models approved for the Renewable Heat Incentive (RHI).
The measuring principle of vortex meters is based on the Karman vortex street, where DP and/or ultrasonic technology is used to measure tiny vortices that form when media in the pipe move across a strut, or "bluff bar", the number of vortices formed is directly proportional to flow rate.
---
Vortex Flow Meters

View full information for the Vortex Flow Meters category and products
---
Vortex Steam Flow Meters - RHI Scheme Compliant

View full information for the Vortex Steam Flow Meters - RHI Scheme Compliant category and products
---