New Ultrasonic Clamp-On Flow Meter from Badger Meter
May 1, 2018
Badger Meter Introduces Ultrasonic Clamp-On Flow Meter at 2018 Hanover Messe
Versatile instrument provides cost-effective solution for measuring water flow in industrial applications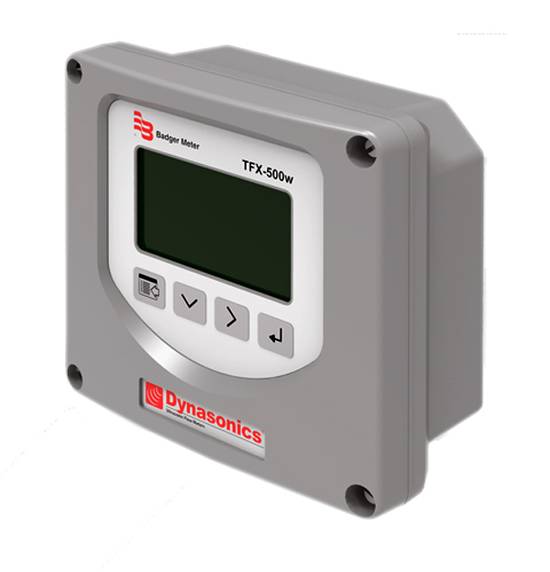 MILWAUKEE, Wis. – Badger Meter, a leading global innovator and manufacturer of flow measurement, control and communications solutions, today announced the introduction of the Dynasonics® TFX-500w Ultrasonic Clamp-on Flow Meter for use in building automation, heating/ventilation/air conditioning (HVAC), water & wastewater treatment and water distribution. Designed for non-invasive, ultrasonic transit time flow measurement, the new meter was unveiled at the 2018 Hannover Messe in Hannover, Germany.
The TFX-500w Ultrasonic Clamp-on Flow Meter is a cost-effective solution for measuring water flow bi-directionally in a variety of applications. Typical examples include water systems, wastewater effluent, agricultural irrigation and industrial discharge.
Read the full release on the Badger Meter website.
Bell Flow Systems will be accepting orders for the new clamp-on TFX-500w ultransonic flow meter very soon.
Watch this space!