Waste Water flow measurement in open ended pipes, now possible under all conditions
Sep 27, 2018
Accuron Hybrid Cartridge Flow Meters fron Eastech - Now available in the UK from Bell Flow Systems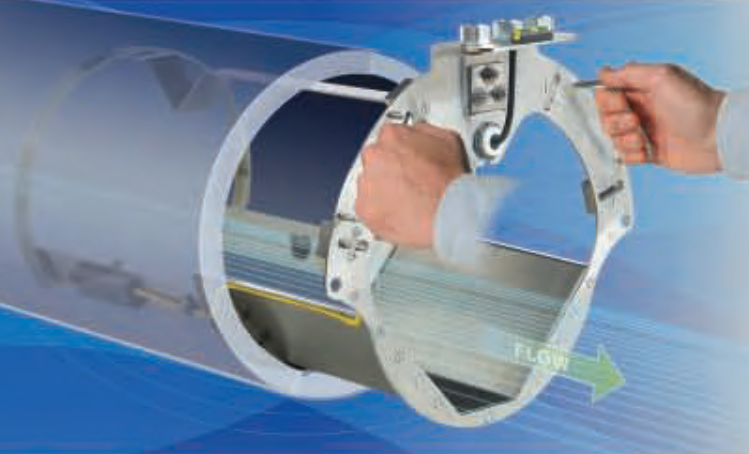 The technology combines a traceable flume & level system for low flow applications with higher flows covered by the accurate transit-time chordal velocity method  This hybrid technology system allows for precise and highly accurate flow measurement during extremely low flows, high flows, surcharges, reverse flows, stagnation and non-uniform hydraulic profiles. 
Engineering and plant personnel may now specify an extremely reliable and cost efficient system to monitor and measure flow in a single assembly.The Accuron Cartridge Meter (pat. pend.) shifts the responsibility of installed accuracy from the field to the factory. The added labor and expense of field programming, precise sensor alignment and costly flume installation is totally eliminated.
INFORMATION DISPLAY 
The Accuron utilizes a 160 x 128 graphical LED backlit display. The main screen can be programmed to display up to eight lines of meter information such as flow, level, velocity, time, date and relay alarms.The order of display line information is programmed to user preference. The backlit display may be programmed to be ON or OFF, or to remain OFF during a selected time interval. Display contrast is fully adjustable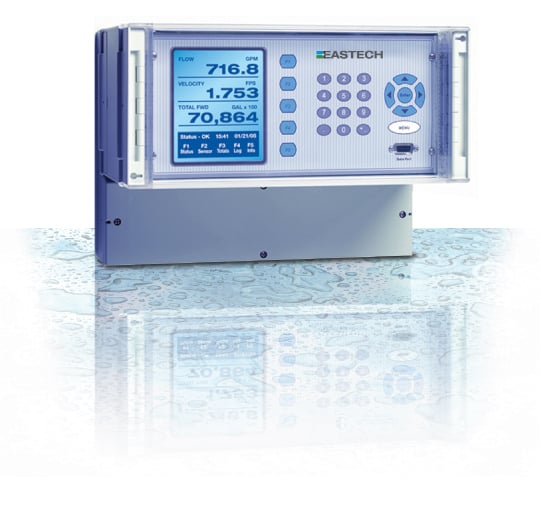 Further Information & Comparison - read this..
 why-cartridge-meter.pdf (150.1 kB)