MIDF Hygienic Electromagnetic meter for accurate ice cream production
Jul 12, 2019
Badger Meter's MIDF Hygienic Electromagnetic meter, exclusively supplied by Bell Flow Systems, was the solution to a dairy farm's flow measurement requirements in the production of ice cream.
The dairy farm required a high accuracy meter to measure the quantity of milk being added to their product. They had to ensure the consistency in the quality of their final product, whilst also making their process more efficient. Electromagnetic meters are ideally suited to the food and drinks industry due to the superior performance of this technology, the design materials and hygienic connections available.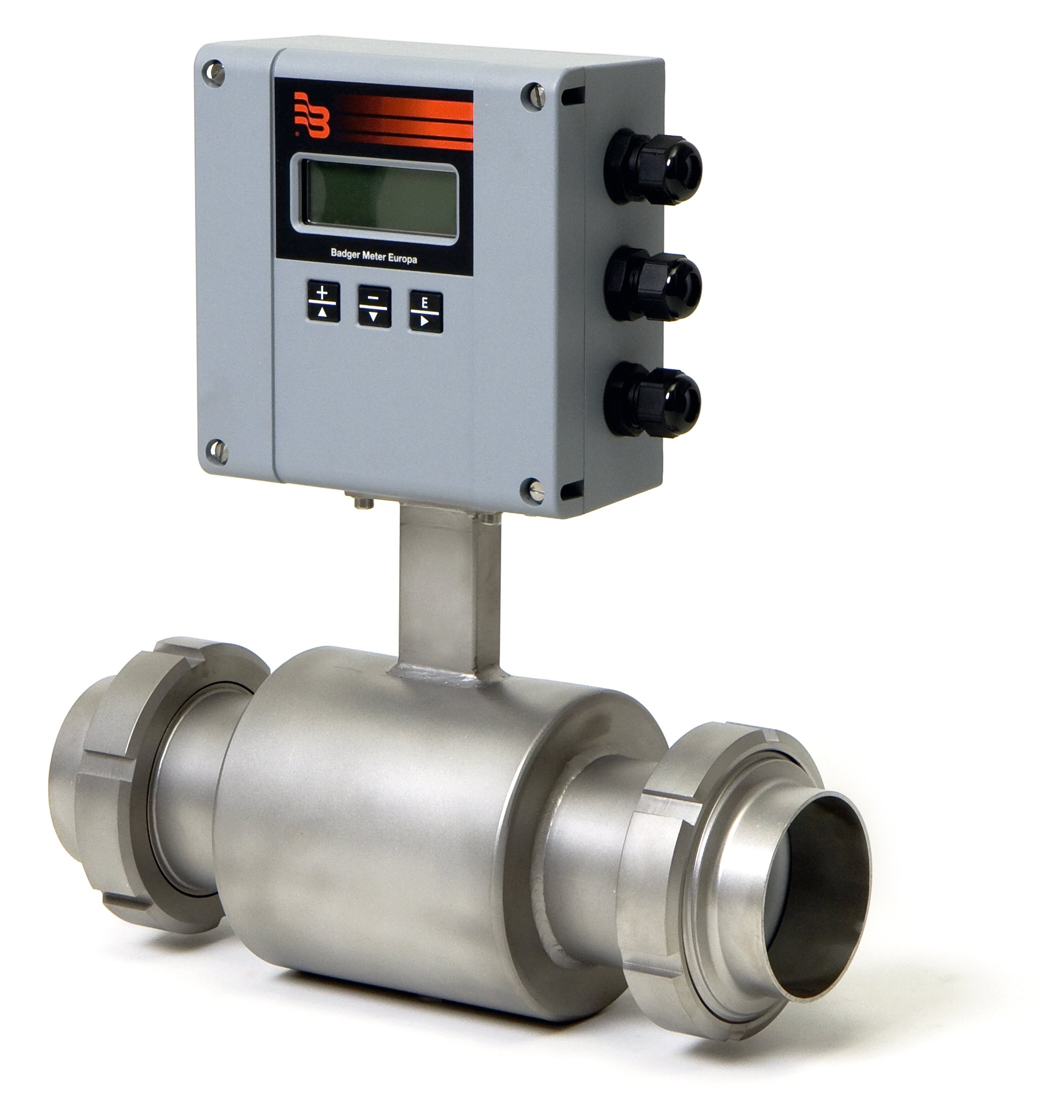 Electromagnetic meters are ideal for applications requiring high accuracy and, compared to other types of flow meter, they require less flow conditioning or minimum piping requirements. This ensures that they can be installed into existing systems easily without lengthy installation times and at reduced cost. The minimum desired conductivity of liquid for these models is 5 microsiemens/cm.
The MIDF has a calibrated accuracy of ±0.2%, it has high repeatability and long-term stability. The practical application of these features is that the dairy farm management could be confident that each measured batch would have the same accurate volume of milk. The MIDF Electromagnetic meter's easy to read backlit LCD display shows flow rate and both the accumulated total, as well as the batch total, which made their process more transparent and production process more efficient.
In food-grade applications, the MIDF meter is suitable due to its stainless steel housing and high temperature PTFE liner. It has a straight through design and no moving parts, which facilitates quick and easy cleaning. The principle of this meter guarantees almost zero pressure loss, whilst also reducing wear ensuring minimal maintenance is required. Another important requirement in the food and beverage industry are the meters connections. The MIDF Electromagnetic meter can be supplied with Tri-Clamp connections BS4825/ISO 2852, or DIN 11851 process connections dependant on the application.
For more information contact mail@bellflowsystems.co.uk or 01280 817304.