New features for F190 Multi Purpose Monitor
Jul 2, 2021
 The F190 is a versatile general/multi purpose indicator with continuous monitoring feature. Beside the focus on level, temperature and pressure applications, it also contains a range of other measuring units and even the possibility to create a custom unit with max. 8 characters.
It offers the facility to set two low level and two high alarm values with 4 configurable hysteresis modes. If desired, an "ignore" function can be set up to allow for an incorrect measurement for a certain period of time.
Previously, the F190 only had a single point, the alarm-value, that is used both as a set-point and a reset-point for the alarm status. With the new hysteresis functionality, the F190 offers adjustable set-points and reset-points, customers will enjoy more flexibitye in setting up their applications, e.g. pump-control functions.
Previous Specifications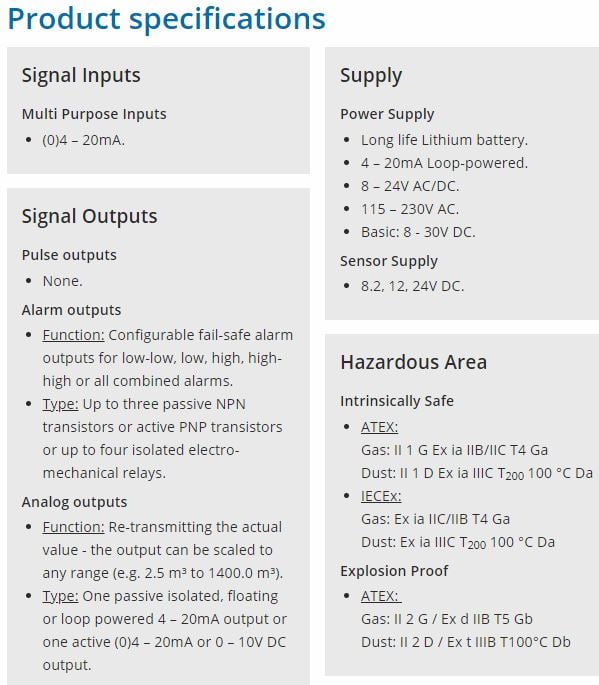 New Features:
♦ Hysteresis function, in addition to the single point which is used both as set-point and reset-point.
♦ A "clear alarm" output function e.g. to silence an acoustic alarm.
♦ Each alarm output can be activated in setup mode to test the wiring or performance of the alarm output.
♦ Failsafe outputs
♦ Pulse outputs
♦ Selectable alarm messages
Download the datasheet here >>>