VuAqua Utility Water Meter Range, WRAS and MID approved
Mar 10, 2020

The VuAqua™ family is budget range of mechanical water meters from Bell Flow Systems, available in sizes: 1/2" - 20", with pulse output options. Suitable for a variety of potable water metering applications including secondary domestic billing, light industrial use and bulk water measurement.
This entire range is WRAS approved for compliance with UK drinking water regulations and MID (Measuring instruments directive 2004/22/EC) approved for compliance with EU regulations related to accurate measurement and billing.
Single-jet water meters are mainly used as a secondary meter in residential and small industrial applications or for inclusion in beverage machines and similar applications. Their simple design makes it a product with a competitive price and highly reliable performance. The principle of operation is characterised by a single jet of water directed towards a turbine mounted in a radial position within the body of the meter. The rotation of the turbine transmits the motion to the magnetically coupled display mechanism allowing the measurement of the volume of water passing through the meter to be recorded and totalised, then output as a scaled pulse if required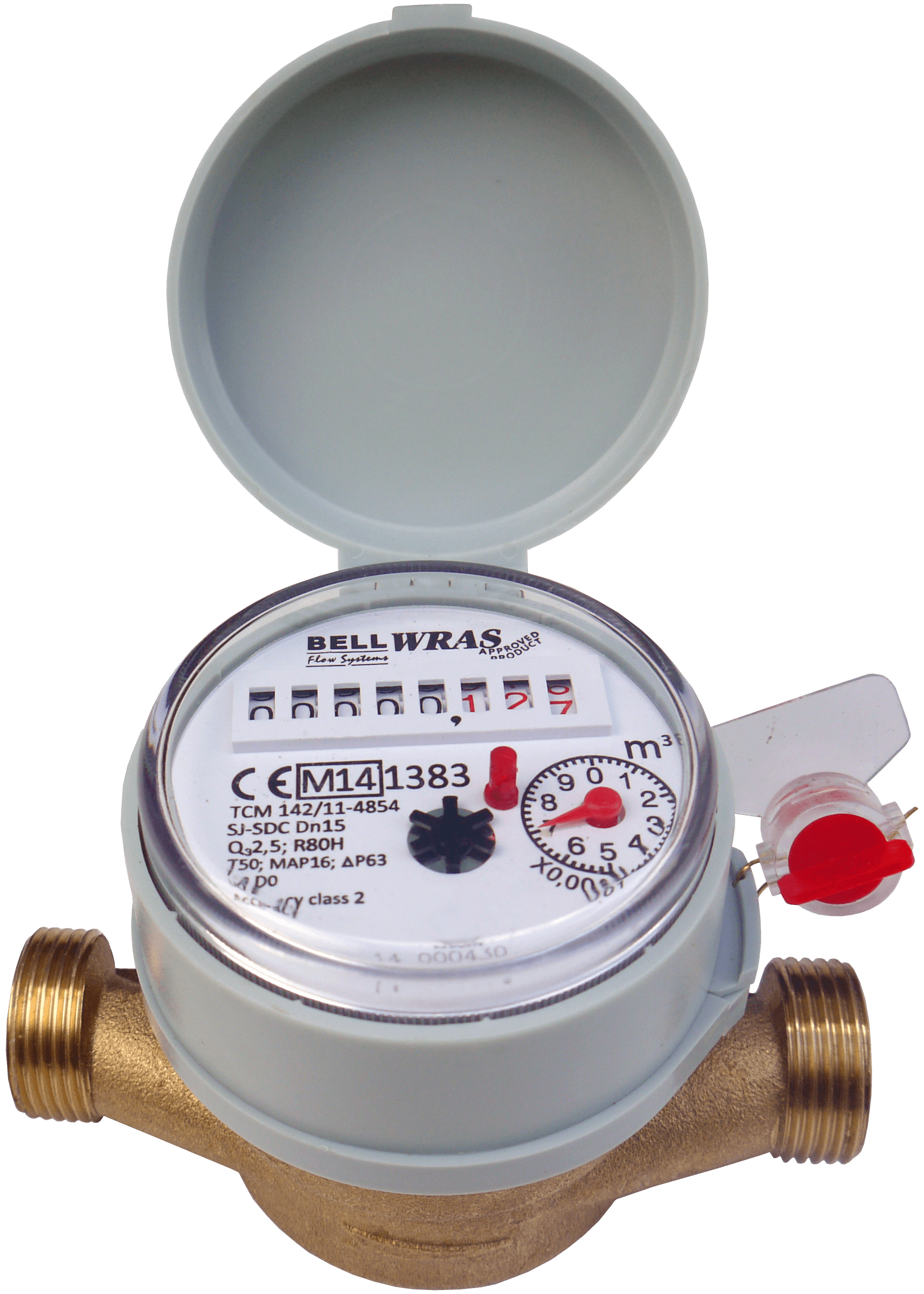 Multi-jet water meters are similar in design to Single-jet meters, but offer improved performance, higher tolerance to debris to and more robust construction. Commonly used between 1/2" to 2" sizes for domestic, residential and small light industrial users, multi-jet water meters generally include an internal strainer element that can protect the jet ports from getting clogged. Multi-jet flow meters either have a bronze alloy body or are of Epoxy coated Cast Iron construction, dependant on size.
Woltmann Helix bulk water meters are generally available from 2" to 20" sizes with various pulse output options. Suitable for water distribution and industrial applications these models are a straight through design capable of measuring large volumes of water. The Mechanical counter assembly and turbine are completely removable, ensuring quick and easy servicing in the field. Woltmann Helix Turbine meter bodies are flanged to DIN or ANSI standards are made of epoxy coated cast Iron.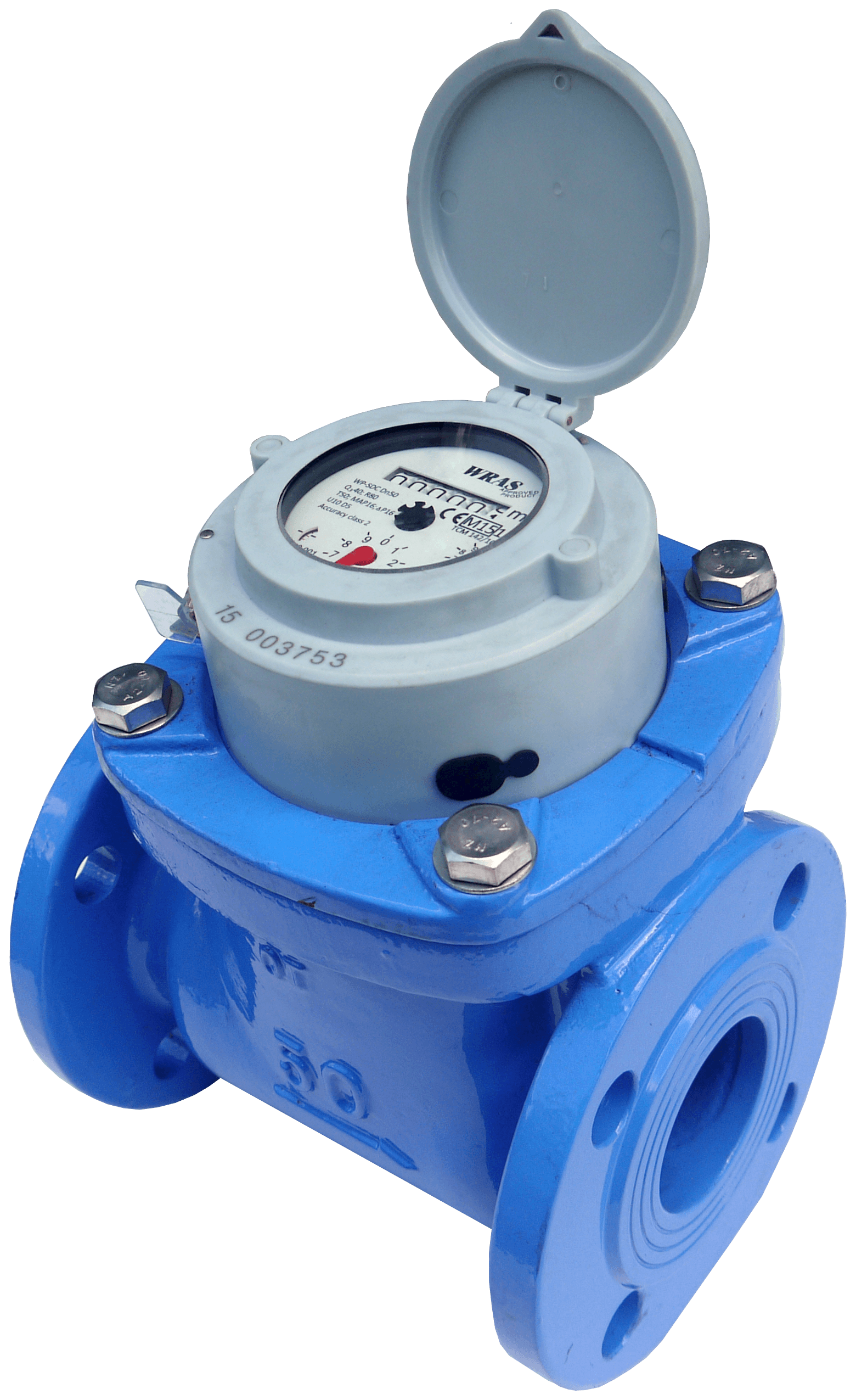 Bell Flow Systems hold large UK stocks of all models and sizes including Single-Jet, Multi-Jet and Woltman Helix bulk water meters. Favourable reseller terms are offered.
Click for info and prices >>> VuAqua Water Meters